Redefining the role of a video production company.
Once upon a time, in the heart of downtown Biddeford, Maine. There was a production company unlike any other. Skytona Media was its name, and its passion for storytelling was unrivaled.
From the very beginning, Skytona built its company on trust.
They understood that trust wasn't something that could be earned overnight, but something that was built over time through hard work, dedication, and a commitment to excellence. And so, they set out to earn the trust of their clients, one project at a time.
They grew slowly and organically, relying on their work and reputation to attract new clients. And attract them, they did. From small local businesses to large corporations, Skytona's client list grew steadily year after year.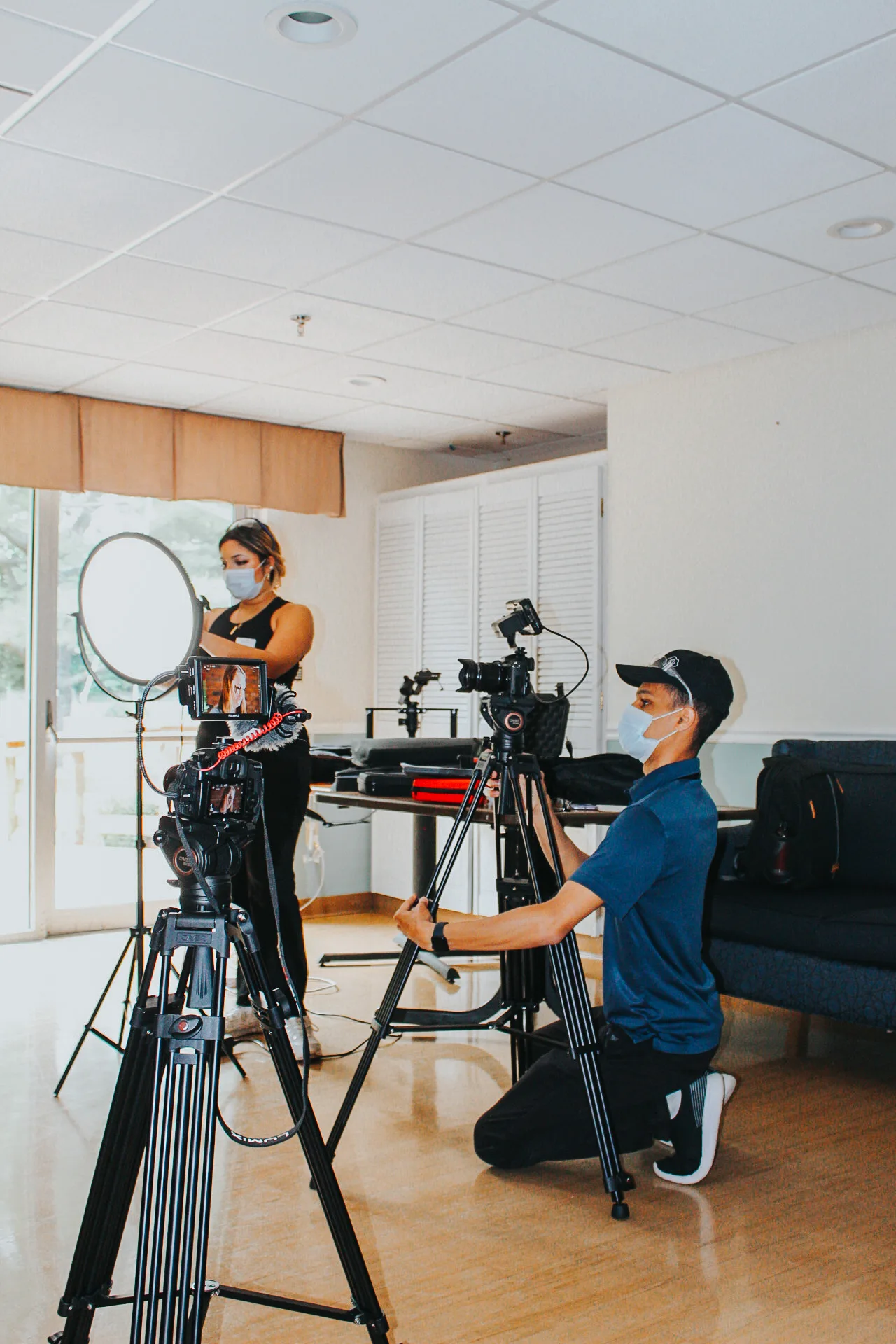 Revolutionizing Visual Storytelling
Since 2016, they've been helping their clients tell stories, solve communication challenges, and engage audiences. And through video, photography, and live events, they create content that has a lasting impact.
Their team of creatives is a diverse group of individuals, each with their own unique talents and perspectives. But they all share a common goal - to create content that inspires, entertains, and educates.
Next
"By far the best team I've ever worked with. They truly understood the look I was going for and completely nailed it!"
Skytona's studio is a hub of creativity, filled with the latest equipment and technology.
But it's not just the equipment that sets them apart. It's the people behind it. It's the passion, dedication, and expertise of their team that make their work truly exceptional.
Their clients know that when they work with Skytona Media, they're getting more than just a video or photograph. They're getting a partner who is invested in their success. A partner who will work tirelessly to bring their vision to life. And that's why, year after year, Skytona Media continues to thrive. Because they understand that trust isn't something that can be bought. It has to be earned. And they've earned it, one project at a time.